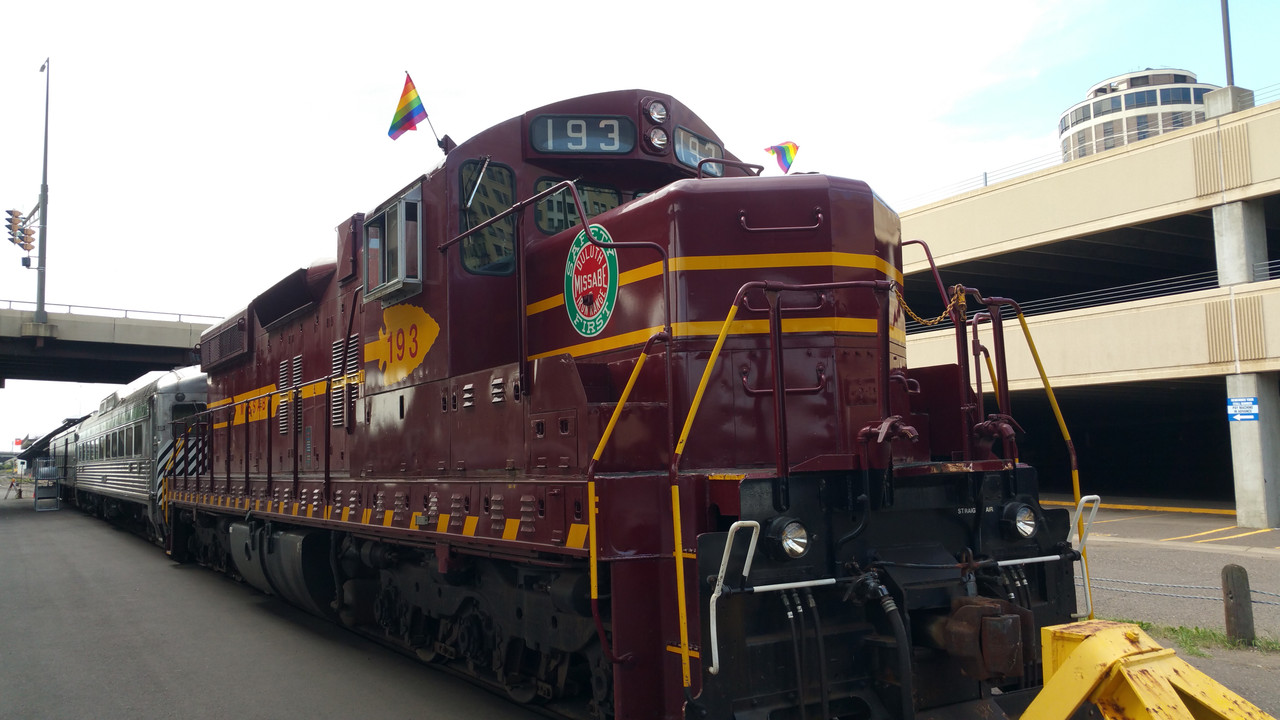 Join the fun for a three hour scenic train ride up the beautiful shores of Lake Superior. This is a annual 21+ party with food included, cash bar, live dj, dancing, and amazing views while you travel on the rails of the North Shore Scenic Railroad.
Arrive at The Depot early and enjoy our free Pre-boarding Party from 2pm to 3:30pm with music and a bar, while you hang out in the boarding area or tour the Lake Superior Railroad Museum (included as part of PRIDE).
The train departs at 3:30 for a three hour excursion up the north shore of Lake Superior to a turnaround point and then heads back to the Depot. The Foo Foo Choo Choo will feature two full bar cars onboard with DJ and dancing. A double decker and open air car is available for your viewing pleasure.
Tickets On Sale at the following link