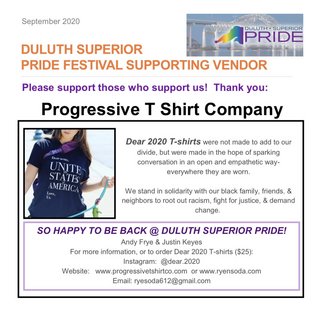 Progressive T shirts: Dear 2020 T-shirts were not made to add to our divide, but were made in the hope of sparking conversation in an open and empathetic way- everywhere they are worn. We stand in solidarity with our black family, friends, & neighbors to root out racism, fight for justice, & demand change. SO HAPPY TO BE BACK @ DULUTH SUPERIOR PRIDE! Andy Frye & Justin Keyes For more information, or to order Dear 2020 T-shirts ($25):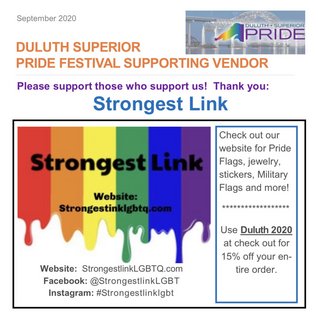 Check out our website for Pride Flags, jewelry, stickers, Military Flags and more!
Use Duluth 2020 at check out for 15% off your entire order.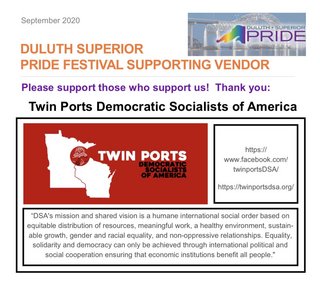 DSA's mission and shared vision is a humane international social order based on equitable distribution of resources, meaningful work, a healthy environment, sustainable growth, gender and racial equality, and non-oppressive relationships. Equality, solidarity and democracy can only be achieved through international political and social cooperation ensuring that economic institutions benefit all people.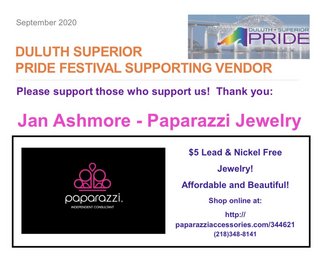 Jan Ashmore – Paparazzi Jewelry:
$5 Lead & Nickel Free
Jewelry!
Affordable and Beautiful!
Shop online at:
Jan Ashmore- Paparazzi Jewelry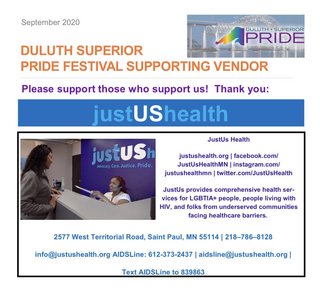 JustUs provides comprehensive health services for LGBTIA+ people, people living with HIV, and folks from underserved communities facing healthcare barriers.
AIDS Line: 612-373-2437
2577 West Territorial Road, Saint Paul, MN 55114 | 218–786–8128
We believe in the freedom to love whom you love & to be your authentic self.
As Allies, we are committed to supporting the LGBTQIA2S+ community with love & support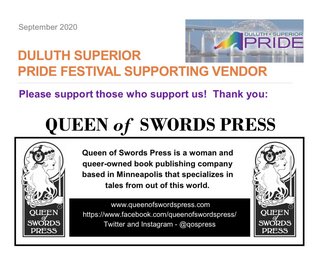 Queen of Swords Press is a woman and queer-owned book publishing company based in Minneapolis that specializes in tales from out of this world.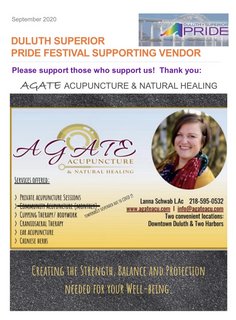 Book online or call to schedule an appointment
Services offered: Private acupuncture sessions, cupping therapy/bodywork, craniosacral therapy, ear acupuncture, Chinese herbs
Two convenient location: Duluth & Two Harbors

Lanna Schwab Lac 218-595-0532
Lake Superior Community Health Center:
High-quality, comm(unity)-based family medicine, counseling, psychiatry, dentistry and more
available for all. All insurances accepted.
No insurance? No problem!
Duluth - 218.722.1497 Superior – 715.392.1955 Chiropractic – 218.336.3520